SAN DIEGO CONCIERGE ASSOCIATION, KEY NEWS
Posted By wpcreative | 8 May 2015
A MESSAGE FROM OUR PRESIDENT , JUSTIN SONDGEROTH :
What an amazing start to the New Year! The first quarter has flown by and we have done so much together as an association already. In January the new board of directors met in San Francisco to plan our year, complete our budgets, and brainstorm with the Northern California Concierge Association board. We all urged the NCCA to become more involved with the California Concierge Symposium stressing how important and valuable it can be for every concierge in our great state. In February we held our monthly meeting at Parq Nightclub and focused on unique ideas for our spring break visitors. March was an excellent meeting hosted by the San Diego Symphony. We focused on formal wear education with help from John Jacques at Gentleman's Tux and touched base on all of our spectacular arts & culture venues.
With 2015 being our 30th anniversary as an association we have much to celebrate. With this celebration we will focus on community service and education. So far we have at least one community service event scheduled for each quarter with the potential of more events. Please sign up for these events and help show San Diego how we give back to our community, plus they are so much fun. For education we have events, scholarships, and familiarization trips. Our first scholarship was given to Lisa Marie Wyman of the Lodge at Torrey Pines to attend the national Les Clefs d'Or congress in New Orleans this July. We will always have an educational component at each meeting so be sure to attend. We also have interesting fam-trips planned including the wine country and Los Angeles with the California Concierge Symposium. Here is to an amazing year for all of us!
MEET OUR NEW MEMERS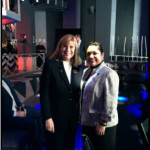 In January we pinned Adhara Mereles, Justin Robbins, and Karina Zapatocky from The Grand Del Mar, as well as Catherine Vignau from Park Hyatt Aviara Resort. In February we had the pleasure of welcoming Allysn Evers, Hilton Carlsbad Oceanfront Resort & Spa; Marty Brooks, Hotel Del Coronado (Pictured on the left); and Fred Reyes, Park Hyatt Avaiara Resort. In March we welcomed Kevin Jordan, Westin San Diego.
Please take the time to reach out to our new members. We are thrilled to have them as members and look forward to a very successful and memorable year ahead!
If you know of anyone interested in joining the San Diego Concierge Association, please have them contact Rhonda Rivera, Director of Associate Membership, at membership@sdcaonline.org
We are excited to kick off 2015 representing even more hotels in America's finest city! We started the year with a very strong returning membership and in the first quarter had the pleasure of welcoming many new members to the association